First Peaches of the Season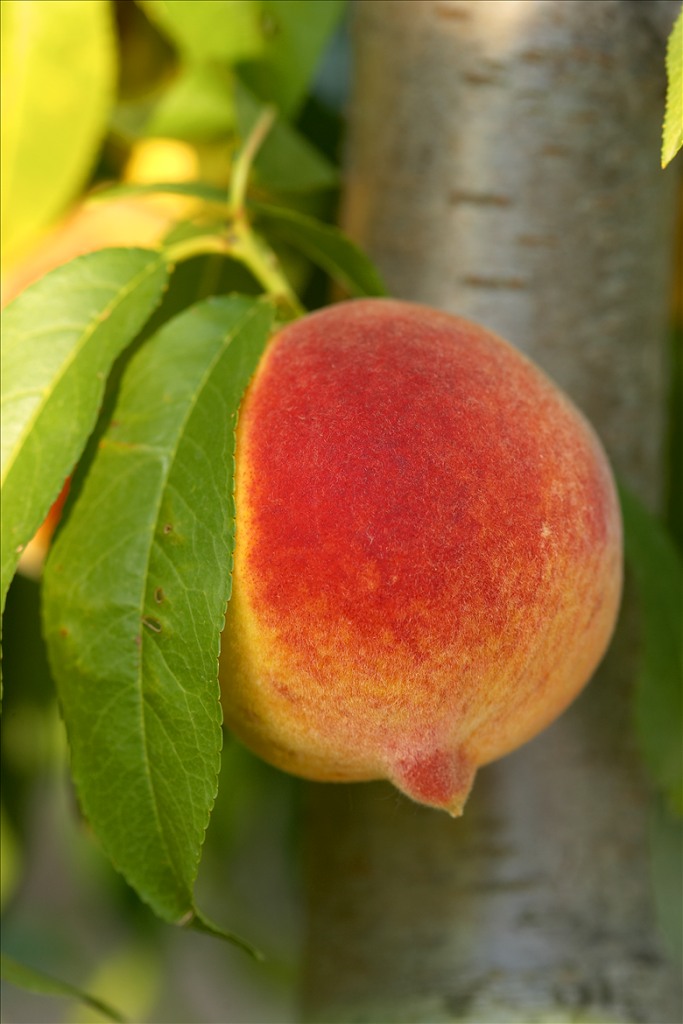 "The first peach of the summer brings so many memories of family gatherings, Grandma's peach custard pie and the long days of harvest that lie ahead." -Jill Eckert-Tantillo
Juicy, sweet peaches are right on time. We began harvesting the first of our peach crop last weekend. There's nothing like the awesome aroma of fresh peaches. My sister Jill, sums it up best, "The first peach of the summer brings so many memories of family gatherings, Grandma's peach custard pie and the long days of harvest that lie ahead."
These first peaches are a clingstone variety which are named for the flesh that will not pull away from the pit. We like to call them "clings" for short. While their stubborness can be frustrating, their early ripening is an offsetting advantage. Afterall, without clings, we would have to wait until mid-July for our first true taste of summer.
Just because clings can't be pitted, doesn't mean they are impossible. Simply slice or quarter them, making cuts with a paring knife toward the center and around the pit, then lift out each slice. There's nothing to it!